Digital solutions for property management
Posted Friday, November 1, 2019
---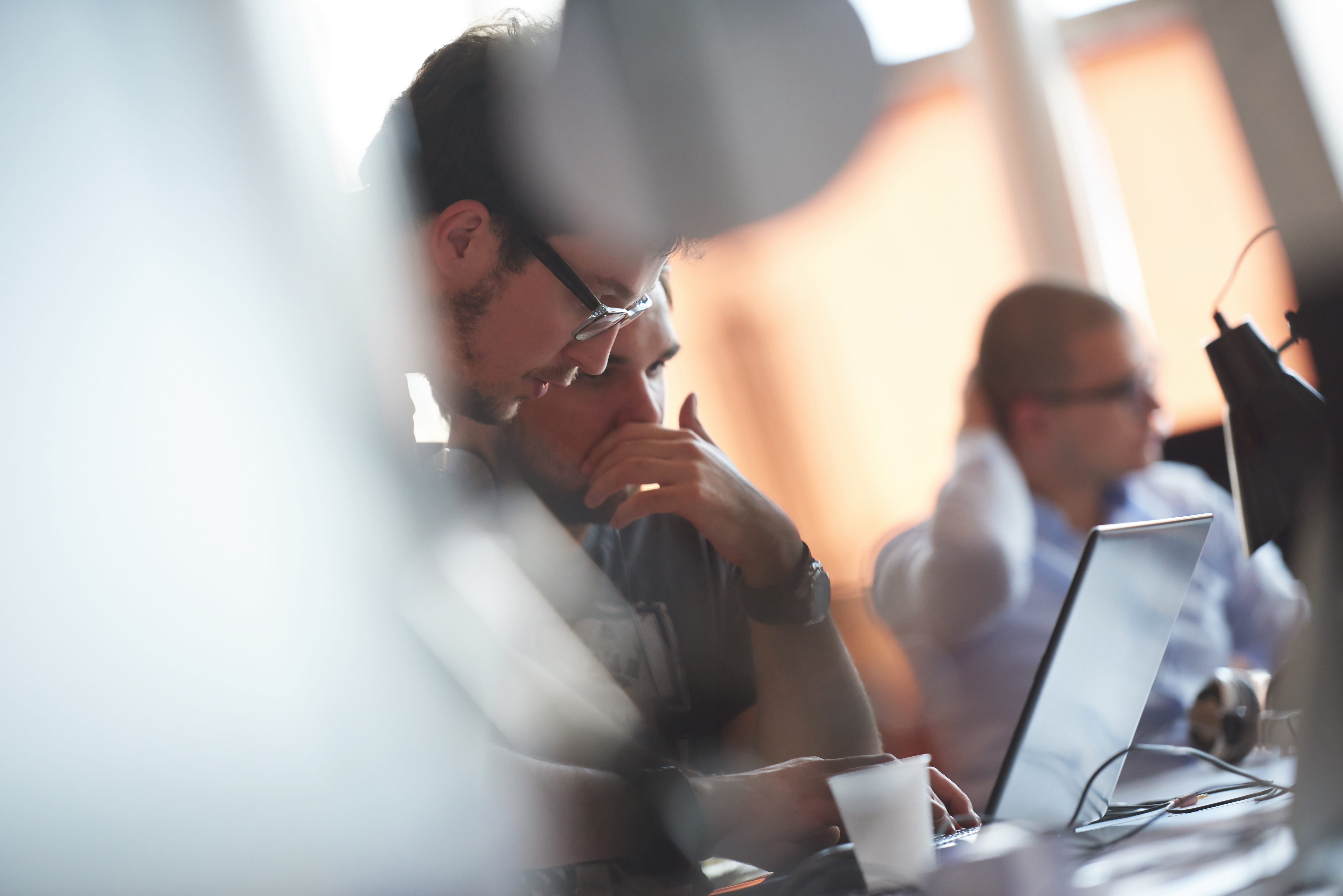 Digital evolution has had an impact on nearly every industry, and within the property sector, the efforts have been focussed on cutting operational costs, reducing energy wastage (become Carbon Neutral) and becoming a more efficient machine, all whilst improving customer relations.
However, as any experienced property manager will tell you, the human element of the job is still just as vital, and the only way to gain more time on site is to change how some of the daily tasks get done. Increasingly, technology is helping property management companies to introduce automated systems and processes, and whilst, as a sector, we may be relative latecomers to the digital party it's certainly making an impression. With over 80% of millennials preferring to manage their affairs digitally, and the so-called 'baby boomers' (aged 50-70) swiftly following (over 60% owning a laptop), we take a look at some of the tech-enabled solutions, designed to make property management easier and to help deliver a better service.
Automated services
With this generation expecting to take care of their property online, web-based services such as online portals enable customers to manage their property when they want to, streamlining admin processes and providing property updates more efficiently. With lifestyles generally becoming busier and busier, we feel it's important to stay focused on helping customers to get maximum value from our services, through minimal effort, which is why we continue to make enhancements to our operating platforms, automating where it makes sense to do so.
Enter the cloud
Only a few years ago "the cloud" was a somewhat mysterious entity, but fast-forward to today and it's a different vision – cloud-based systems are becoming the norm, and legacy server-based software is fading out. With 38,500 homes under our management, that's a lot of data and documents to manage efficiently and effectively. We're firm believers in maintaining the very best online experience for our customers, and with the upcoming launch of our new cloud-based online Portal our customers will get instant access to vital information about their property, all correspondence of their history, make secure payments and see updates to major works, even whilst on the go. Improved functionalities such as these not only provide a better quality of financial reporting but also frees up our property manager's time so that they can give more face to face interactions with residents.
Lost your key?
In America, a new technology KeyHero will scan and upload an image of your key to the cloud for free. When you need it, the image can be downloaded and used to create a new key at a locksmith. The image is linked to a phone number or email, so no physical address is used, but should it become available in the UK, would we use it? Cloud-based services have generally been accepted as a safe data storage solution, and this would certainly be a helpful resource.
Virtual technologies
We're all aware of non-human technology, with automated phone answering services, outsourced virtual assistants and AI solutions that in some cases can eliminate entire roles within a company. Whilst some of these technologies assist in the day to day running of services, do they improve the customer experience? Some might argue that they manage traffic more swiftly, with speedier answers to queries leading to quicker resolutions, however, we believe that there will always be a need for the human touch in property management and that integration of any tech-based solution will only be beneficial to all.
Push technology
Whilst this has been around for many years, the use of smartphone apps to deliver notifications is becoming more and more popular within the property sector, as the benefits of instant and timely communications are received well. This is certainly something we will be provided in the future, as we look to automate some useful customer alerts, and possibly answer general queries.
Want to know more about our cloud-based Portal?
Get in touch to discover more welcome@remus-mgmt.co.uk 
Or why not Tweet us @Remus_Mgmt_Ltd
---