Welcome from the Salisbury Office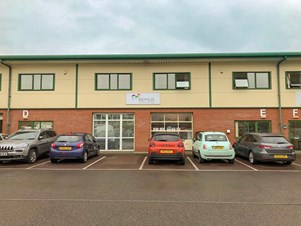 Remus Management Limited
Remus House, Stanley Court, Telford Road, Salisbury SP2 7GH
salisbury.admin@remus-mgmt.co.uk

Give us a call on 01722 428 000
---
The team
Gary Mallett heads our Salisbury Office in Stanley Court has a team of more than ten, with our Property Managers either qualified or working towards IRPM qualifications. The team manages a diverse range of properties within Salisbury and the surrounding towns and villages. Gary has many years of experience in managing residential and mixed-use developments. 
They are very proactive in raising funds for the charity that we are supporting for a second year - The Trussell Trust, including cake competitions, community fetes and more.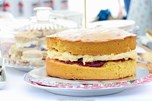 ---
Case studies
---
What our customers say
---
"Vicki is very proactive and does an excellent job it seems to me." Malcome.
---
"Would you please convey my sincere thanks to Mia for the very efficient and prompt way in which she responded to my telephone call on Thursday reporting the loss of television reception. Please also ask her to pass thanks to the aerial engineer who not only identified a problem common to myself and other leaseholders but fixed it!  I do not have his name but both he and Mia were extremely efficient and responded so promptly in identifying the source of the problem and rectifying it. Thank you both." Anne.
---
"We have very much enjoyed working for Remus and I'm going to be honest, it has been very hard for me to say goodbye as I first made contact with one of your past managers 10 years ago!! You are doing a great job and are an asset to Remus, it is always difficult when you join a new company but I think you are an excellent manager. Keep up the good work and I wish you all the very best for the future. I'll put in my last invoices at the end of March." Amanda (Contractor)
---
"I thought it a most successful meeting yesterday (5th). It was particularly good to meet you and your impressively knowledgeable colleague - a real pleasure in fact - and it made things go so smoothly." Andrew
---
Many thanks for your comprehensive email. I very much appreciate the work that you and your colleagues do in response to the problems that occur. I feel I always seem to be getting in touch over something or another but know that unless we bring things to your attention you are unaware of any issues.
I would also add that when I call in, I am always dealt with with the utmost courtesy by everyone at Remus and would like to express my thanks to all. Hopefully, we will soon have these issues resolved and I will keep in touch as necessary. So once again many thanks.
Yours sincerely, Cheryl 
---
---