Helen Roberts is appointed as Ambassador for Wales by The Doyenne Group
Posted Tuesday, September 1, 2020
---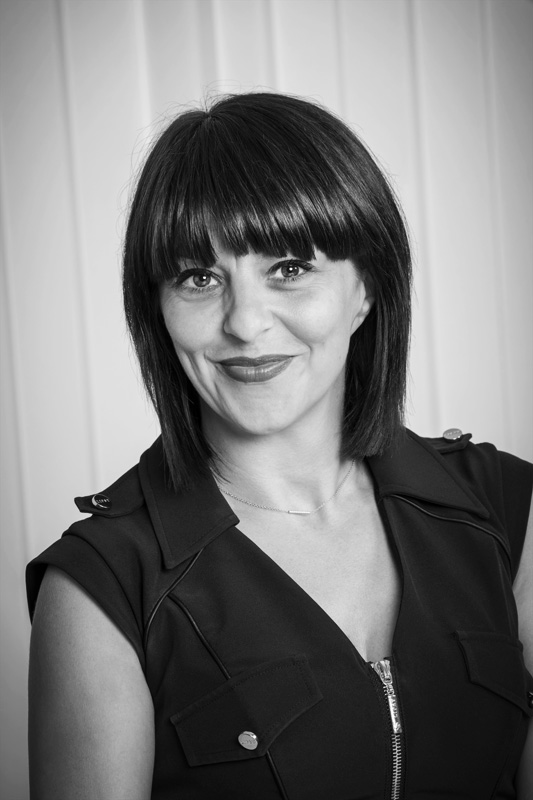 Remus is delighted to announce that Helen Roberts MIRPM has been appointed as Doyenne's Ambassador for Wales. As Associate Director of Business Development for Remus Helen is an extremely respected member of the Business Development team and across the Fexco Property Services group. Having worked in the property industry for nearly 20 years Helen has seen her role change from opening the Wales & West region in 2011 as Regional Manager to becoming Associate Director.
Helen says: "My role allows me to oversee and sustain client relationships on a national basis while developing and streamlining processes to ensure we are exceeding expectations as a managing agent. I believe in customer first and always going the extra mile but am known for facing issues head on and not being afraid to tackle problems. I have an accomplished track record of growing business and more importantly sustaining it. Developing relationships across our industry through all levels of an organisational chart."
Helen's no-nonsense approach to achieving business goals has been recognised by Doyenne, an organisation of esteemed women who are proud of "creating inclusive entrepreneurial ecosystems where women entrepreneurs from all backgrounds thrive."

DOY·ENNE: A WOMAN WHO IS KNOWLEDGEABLE, RESPECTED, AND PROMINENT IN A PARTICULAR FIELD OR PROFESSION
Doyenne brings strong, motivated people together to advance women's entrepreneurship.
Why Doyenne is important to Helen
We asked Helen why this achievement is so special to her:
"My most vivid memory of high school is being made to stand up in front of the class and being told there were three types of people in the world – spitters, swearers and smokers. I apparently was all 3. After leaving school without completion of my exams and floating from dead-end job to dead-end job I realised my future was in my hands and not determined by other people's opinions. I attended university as a mature student and worked full time while gaining my degree. My career started in hospitality and grew from there. 
I have always been ambitious and my career incredibly important. Then last year I had a baby. As my maternity was ending I feared I had lost my edge, did I want this anymore? Would I still have the same passion that you need to get by in our industry? I am forever thankful that I work for a fantastic company that supported me as a person and discussed what would work for me upon my return. After many nights of lost sleep and working mum guilt about not being with my daughter I realised that I wanted to show her that you can have it all. Even if you are a spitter, swearer or smoker. 
Why is Doyenne important to me? It shows that it is all worthwhile, that what I am working towards is important. I am important. I am leading the way for working mums, school dropouts and people that have not had an easy path. I am a leader in my field and an inspiration to my daughter.  
I am the first and only female that sits at director level within our company. To lead the way to my internal team and the wider industry is of incredible importance. To show others that women can hold their own in a predominantly male environment gives me satisfaction. For other females to hopefully look at me and know they can do the same makes me smile."
More about Helen's career
Helen started her career in property after university in hospitality and moved into leasehold property over 18 years ago. She opened the Wales & West regional office for Remus nearly 10 years ago with a small portfolio that was then managed from Remus Head Office. Through developer relationships and sustained customer service that retained customers, the region grew to substantial numbers with a team of 7 in the office.
Helen remarks: "It has been an incredible journey growing the business and making our mark in Wales. The Welsh pipeline now stands at 3 times the current managed portfolio and is growing daily.  I was lucky enough to be promoted to Associate Director 2 years ago and move to the business development team. The change gave me a renewed passion for the industry and an ever-growing ambition to always become better. As the only female director for Remus, I take a huge amount of pride in my journey –with the invitation to become a Doyenne ambassador the icing on the cake! As a new mum finding my way in a working world is a minefield, my goal as an ambassador is to prove that we can have it all. You can still have a career and be a someone outside of being a mum. One day my daughter shall understand how important this is to me and to other people that may take inspiration from me. My goal is for her to be proud."
Across the Fexco Property Services group, we have some stand-out women, who embrace goals with a positive attitude. We believe that we are stronger as a group.
---