SUPPORTING DEVELOPERS DURING COVID
Posted Monday, June 15, 2020
---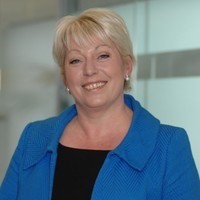 We asked one of our Business Development Directors how the team has been supporting developers during Covid.
The Remus approach has always been to support our clients and in turn, their clients through any type of scenario and the Covid-19 pandemic has shown us that our flexible and pragmatic approach works. 
Although developers closed their developments to both construction and visitors during the last few months, sales were still taking place remotely (although no moving until lockdown eased), planning applications were progressing, and the land was still being purchased. 
We continued to provide support to developers from the site set up right through the cycle to the handover to operational management for activities such as providing management strategies for new developments as part of the planning process. We supported the sales teams by answering e-mails from those working remotely who were being asked complex questions by prospective purchasers about the service charge and provided complex budgets for new developments coming to the market.
Business development is not just developing the business for Remus, it is also taking away some of the pain that developers often experience with new sites and the placement of a managing agent. We are there all the way.
Lindsay Hayward
Business Development Director (North & Midlands)
Remus Management
---